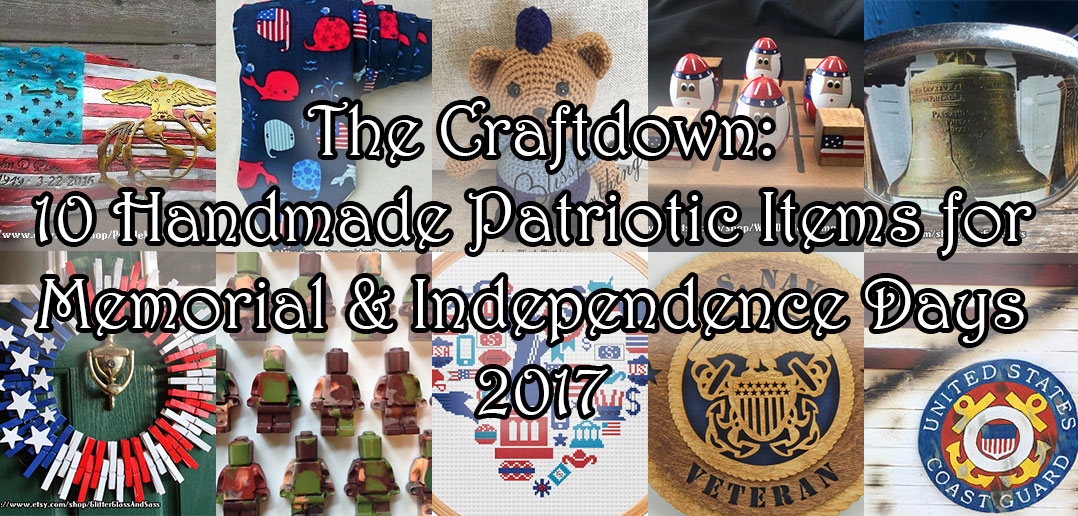 10 Handmade Patriotic Items for Memorial & Independence Days 2017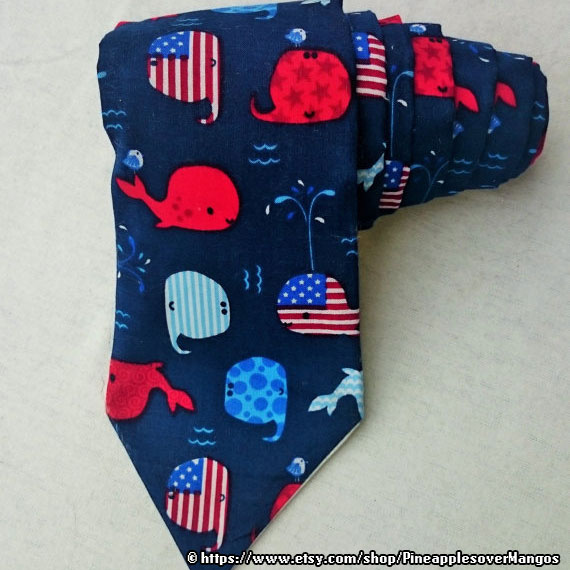 Meanwhile, over at PineapplesoverMangos, there be whales! Patriotic whales. Why whales? What's American about that? Well… when Captain Kirk hauled butt back to 1986 to get a pair of whales to save the Earth, he got'em from San Francisco, USA. Cause saving the world from space threats is what we do.
It's also a cute tie.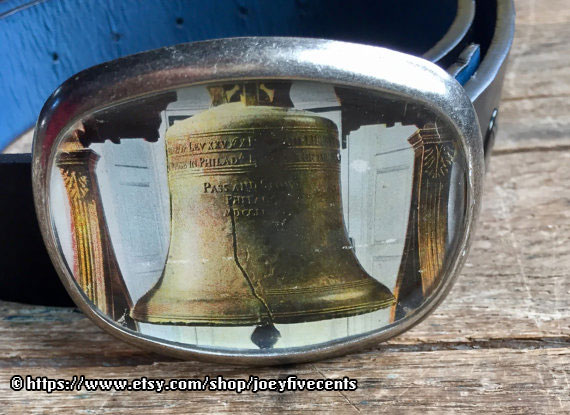 Building on the fashion theme, I present JoeyFiveCents' pewter belt buckle decorated with a vintage postcard depicting the Liberty Bell. According to the listing, the post card is the real deal, not a reproduction, and resined into place. Just don't get yourself tossed into the pool and you should be fine.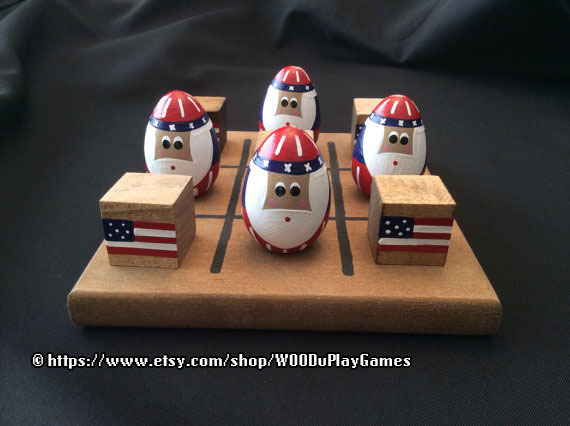 This adorable hand painted tic-tac-toe features 4 wooden Patriotic Santa eggs measuring 1 5/8″ in height and 5 wooden block Americana flags measuring 7/8″ square. The board is cut from poplar wood and measures approximately 5 1/2″ square . The board is stained with hand painted lines. ~ WOODuPlayGames
Might need to keep this one in mind for the next Christmas Themed Craftdown…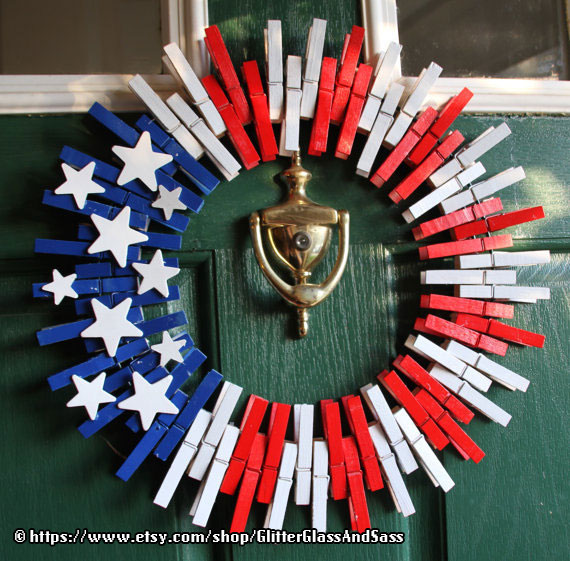 Wreaths need not just be for Christmas. My family used to hang one on the door for Thanksgiving; an Easterish one; and one for Summer. Used to, then a family of mourning doves decided to nest in it. Which was fine till we got the cat, who is an avid bird watcher. Now they nest in the neighbor's tree, staring longingly at our door for a new wreath to one day appear.
Though I doubt you'll have any errant pigeons homing in this, as GlitterAndSass' wreath is craftily made of painted clothespins.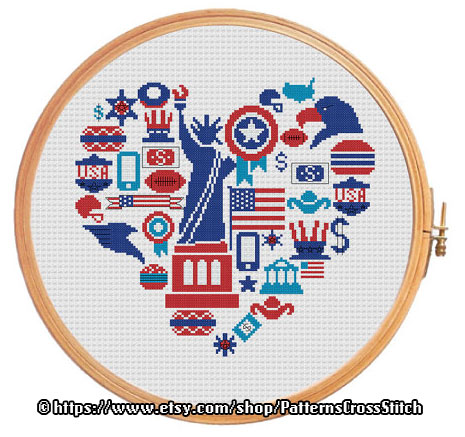 Finally, the DIY portion of this craft show – a patriotic themed cross stitch pattern (pattern only) from PatternsCrossStitch. It Features the Statue of Liberty, the Stars and Stipe, and a bald eagle. And even if you don't know how to cross stitch, this'll make a good staring point for your mid-year resolutuions to get a new hobby over summer break.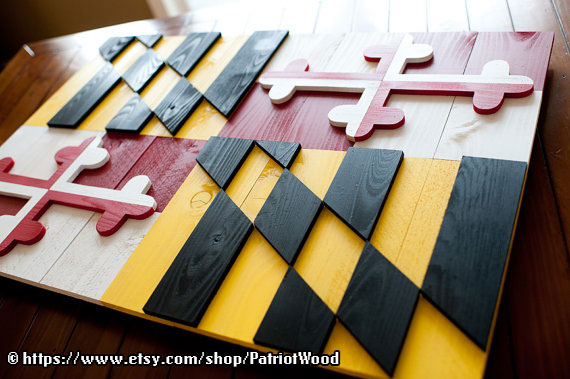 With the exception of driving around lost in the town of Chevy Chase for an hour due to a wrong turn outta DC, I've never spent any significant time in Maryland. But I do dig their flag. The coat of arms of Lord Baltimore is very dynamic. I even liked those football uniforms the internet was up in arms about a few years back. Kinda look like Space Marines!
But anyway… PatriotWood has made a 3D wooden Maryland flag (and indeed other states and insignia). And since Maryland is a part of this great country, this technically counts for the list.
As always, this list probably came out too late for it's intended purpose, but at least you can get crackin' on next year. Remember, a lot of these items are one-offs, so I you like it you better put a cha-ching on it… that's what the kids are saying right? RIGHT?!
Posted: May 21, 2017
/
Last Updated October 1, 2017