What with the success of the new HBO Westworld, we saw it fit to jump on that bandwagon for this weeks Wordsearch. So We focus on some of Michael Chichton's works and the elements contained therein.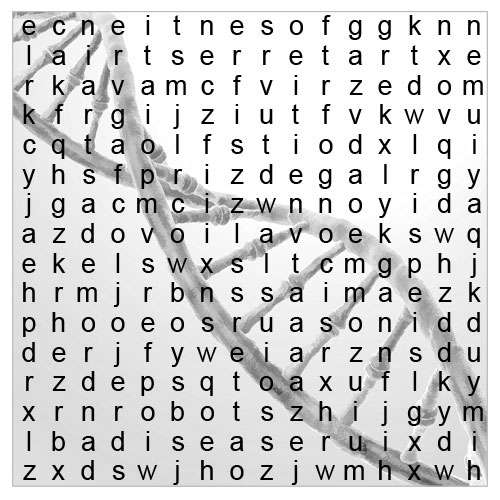 Jurassic Park
Dinosaurs
Genetics
Chaos
Andromeda Strain
Extraterrestrial
Disease
Wildfire
Westworld
Robots
Cowboy
Sentience
Congo
Diamonds
Gorillas
Civilization
Download the PDF ad play along at home.
Generated by Armored Penguin's Word Search
DNA image from Freeimages.com/formateins
P.S. No one tell me what happens in this week's Westworld… I'm only up to episode number Teaser Trailer.