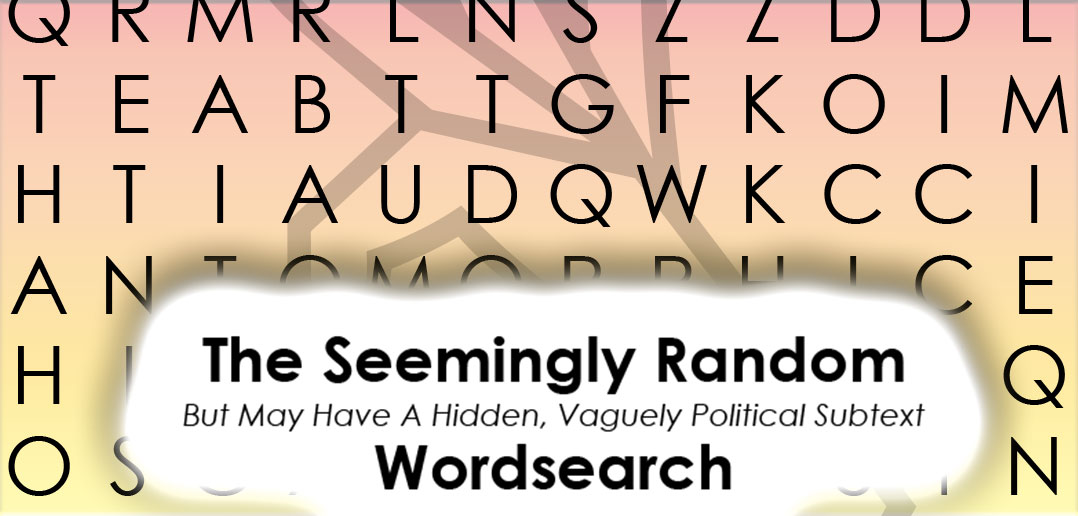 The Seemingly Random But May Have A Hidden, Vaguely Political Subtext Wordsearch
[columns]
[column size="1/3″]assentation
braggadocio
chrysophilist
fastuous
interfluvial[/column]
[column size="1/3″]niblick
ondrata
pantomorphic
quodlibet
ramellose[/column]
[column size="1/3″]samogon
theriodic
ustulate
vellicate
widdershins[/column]
[/columns]
Cracked open the old 1994 edition of Qpb Dictionary of Difficult Words
to flip to random words when a very loosely connected theme came about, concerning our current world situation. See if you can connect the dots.
Download the PDF and play along at home.
Generated by Armored Penguin's Word Search
Posted: January 26, 2017
/
Last Updated October 1, 2017
Previously in Word Search...