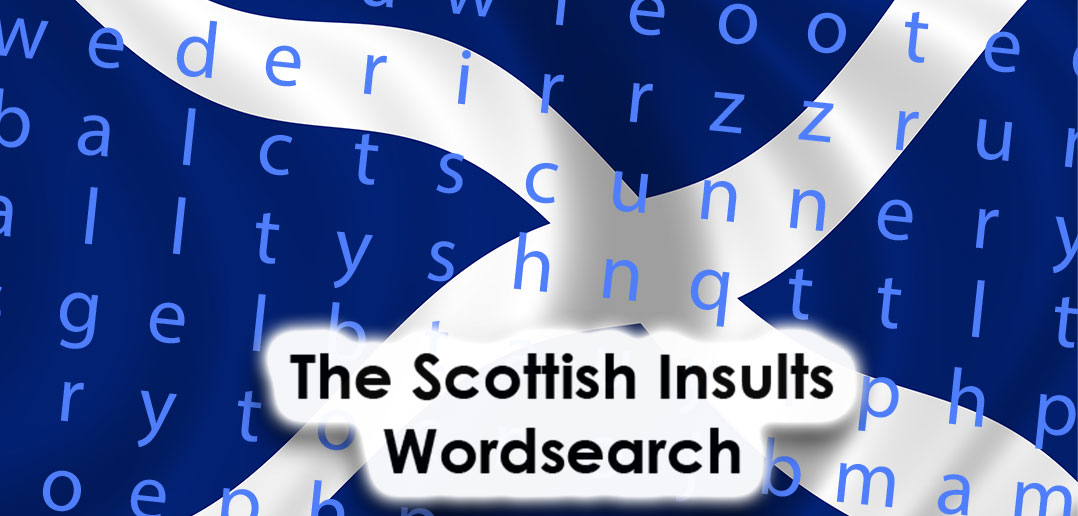 The Scottish Insults Wordsearch
Happy St. Andrew's Day everyone. To celebrate we've rounded up some words you probably don't want to hear whilst touristing the bonnie highlands. or the lowlands. Heck, you wouldn't want to be called any of these crossing the street in Kearny, NJ!
Bampot
Bassa
Bauchle
Blether
Chancer
Clarty
Crabbit
Dobber
Eejit
Glaekit
Hackit
Numpty
Roaster
Scrote
Scunner
Slitter
Walloper
Wee Nyaff
Download the PDF and play along at home.
Generated by Armored Penguin's Word Search
St. Andrews Cross Background Freeimages.com/whirlybird
Sources:
Posted: November 30, 2016
/
Last Updated November 30, 2020
Previously in Word Search...